---
Vintage Lingerie and Stockings Trending This Week
If there's one pair of nylons that are guaranteed to get you in the mood for the Holidays it's our warming Claret Seamed Stockings so it's no surprise to see that they're number two in our hit list this week.
'I have ordered stockings from other well known places, and these beat them, hands down. They are soft, silky, have the entire full contrast foot, and the claret matches my burgundy dresses and shoes perfectly'. - Wendy M (Claret Seamed Stockings)
Waist Cinchers vs Corsets
What's the difference between Waist Cinchers and Corsets? It's a question you ask a lot and we're here to help. Read our definitive guide for all the answers.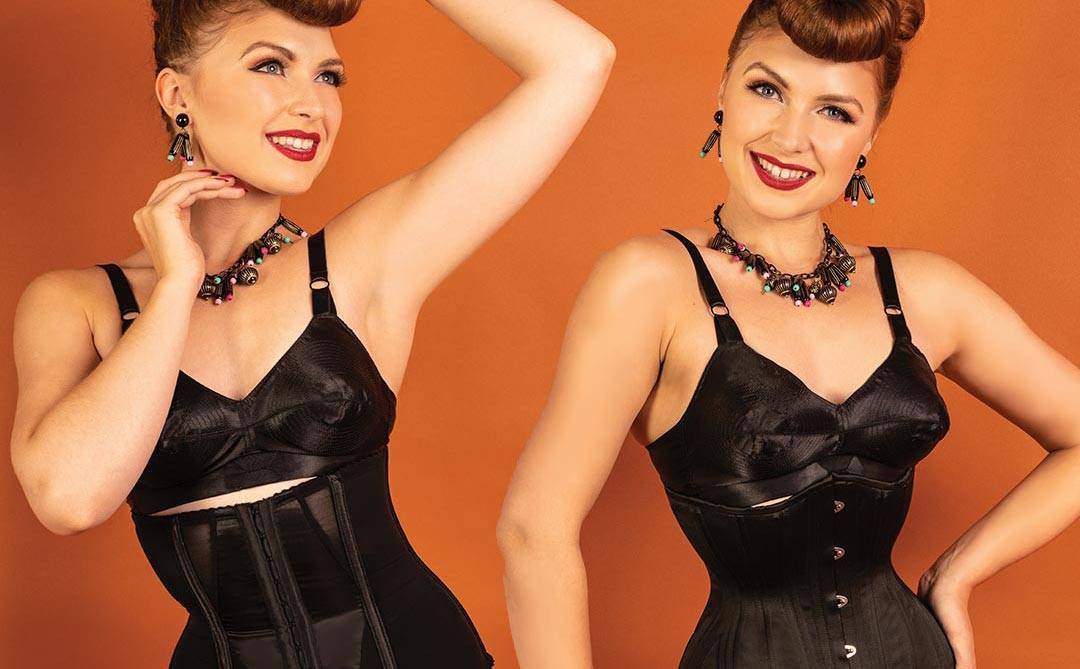 ---
New Vintage Inspired Lingerie & Stockings
We release new lingerie collections throughout the year to ensure there is always something fresh for you. This month we're inspired by Art Deco style of the 1920s and 1930s for our dramatic Ziegfeld lingerie range.