Ziegfeld Lingerie
Forget frills and flounces, at What Katie Did we look at the dramatic shapes and styles of the Art Deco movement to inspire our lingerie collections. Fashion in the 1920s and 1930s also looked to Art Deco with bold geometric shapes, often involving stars and zig zags.
One of the most iconic Deco looks actually comes from the 1941 movie 'Ziegfeld Girls' where Hedy Lamarr wore an amazing star headdress (by costumier Adrian). This combined with a private viewing of Wallis Simpson's star embellished 1930s lingerie put stars and zig zags firmly on our to do list.
Our resulting Ziegfeld lingerie set might be inspired by the early part of the 20th century but is actually more suited to a appearing in a 1950s Irving Klaw shoot! How will you style yours?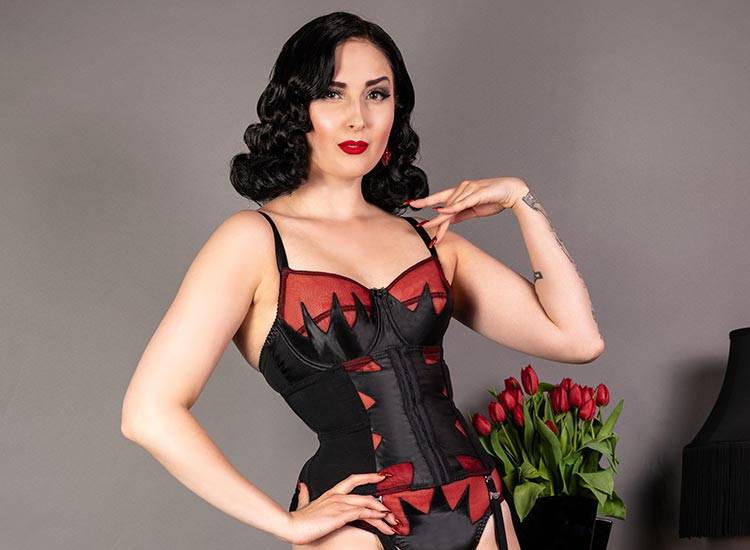 You've Had Your Eye on These
---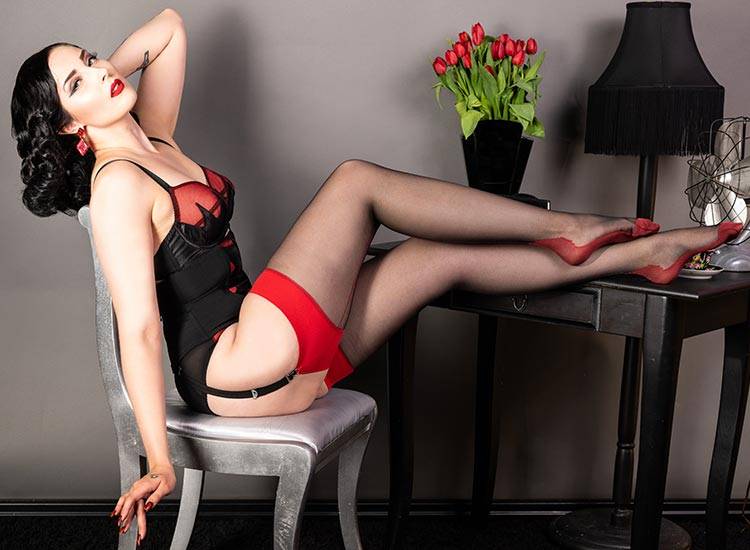 Complete your dramatic Ziegfeld look with a pair of our Glamour Seamed Stockings in sheer black with a contrasting red foot, seam and welt.
Love Vintage Lingerie and Fashion? Be sure to sign up to our mailing list to receive all the lastest stocking news, features and styling tips.