Envy Lingerie
Our Envy Lingerie range is inspired by Marilyn Monroe's Sling Bra which I was interviewed about before it went to auction way back in 2009. At the time several of you asked What Katie Did to make something similar and although it might have taken just a little longer than originally planned, we have!
Marilyn's Sling Bra was an open nipple style to give the illusion of nudity under clothing (Marilyn was not a fan of underpinnings, something she became well known for with her jiggling walk enhanced by the lack of a girdle).
We've gone for a more wearable every day style with your nipples safely encased 'cos, really, you'll want to show this little baby off!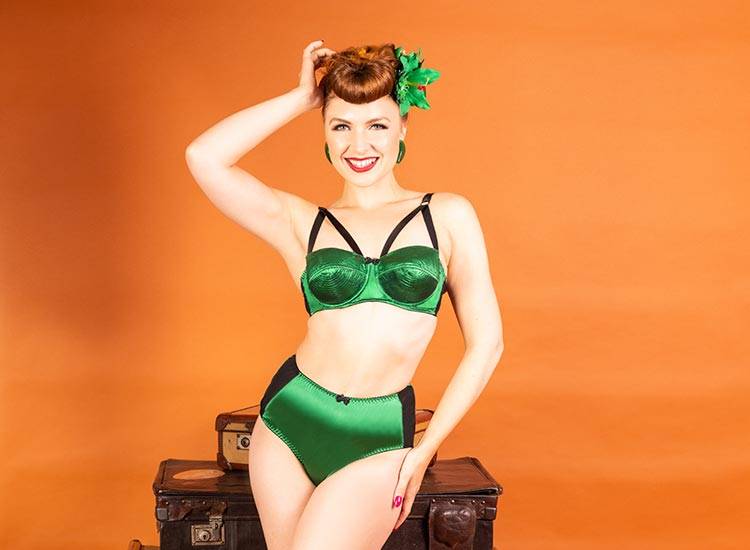 You've Had Your Eye on These
We've styled our Envy Lingerie with our Sheer Black Glamour Seamed Stockings, but if you want all the green, then why not team with our unique Green Seams which are available in two skintones: Champagne and Nutmeg.